TRUCK SECURITY SEALS
Our truck security seals provide the highest level of protection for your valuable cargo moving over the open road, rail or water. Protect cargo in railcars, tankers or other types of transit containers with our full line of truck security seals, security cargo seals and tamper-evident security transit seals. BudcoSecuritySeals.com stocks truck security seals suitable for any industry requiring cargo and freight inventory management and fraud protection.
Our stock truck security seals ship in 24 hours….custom imprinted truck security seals also available..
We offer adjustable length truck security seals, heavy-duty security cable truck seals and high-security bolt truck seals with innovative fraud protection features. Looking for Tug Tight truck seals or Snap Tracker bolt truck seals? BudcoSecurtitySeals.com com stocks truck truck seals, and hundreds of other security seals products, and can ship directly to you today.. Click here to order.
To speak to BudcoSecuritySeals.com's experts about all of your safety and truck truck seals product needs, call us at 800-747-7307. Our offices are open Monday-Friday, 8 a.m. – 5 p.m., CST. Local customers may also call 918-317-0066. Prefer email? Click here.. Our trained staff can quickly address all of your questions regarding our many in-stock truck security seals and transit security products, and can walk you through our wide variety of heavy-duty cargo transportation security seals right for any job.
BudcoSecuritySeals.com prides itself on efficient customer service, providing a large selection of transportation truck seals that meet federal security requirements, and getting the products you need to you quickly. Orders usually ship in 24 hours! Don't wait! Click here to place your truck security seals order with BudcoSecuritySeal.com
You will not be disappointed in our Security Seals products!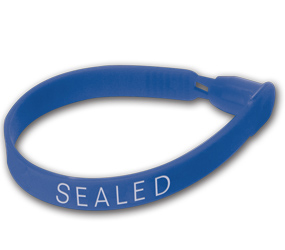 Click here to view our Plastic Truck Seals and more.